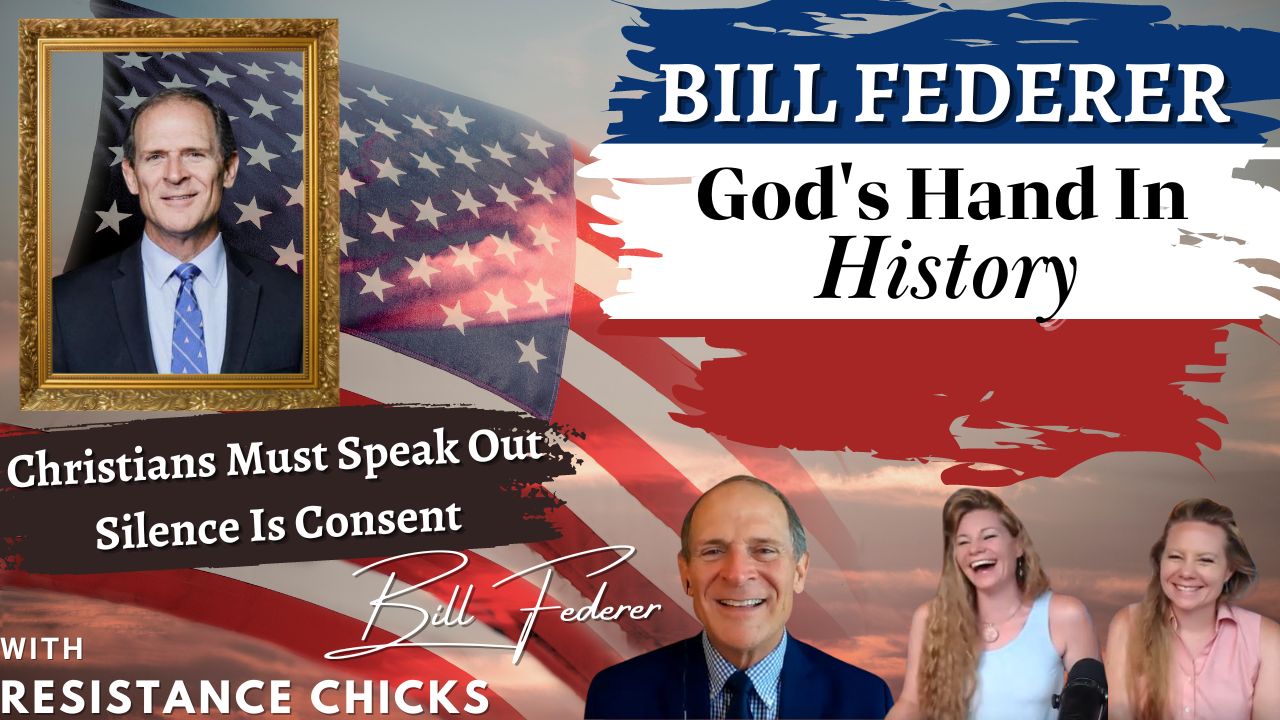 One of our absolute favorite interviews YET! If you want to walk away feeling empowered and STRENGTHENED in your faith, rights, and ready to take on tyranny- buckle up and join us as we interview one of America's leading Christian historians WILLIAM J. FEDERER! You are not going to want to miss this fast-paced, power-packed hour! Bill is a nationally known speaker, best-selling author, and president of Amerisearch, Inc., a publishing company dedicated to researching America's noble heritage.  Throughout our interview we sat, spell-bound, intently absorbing each new piece to history's puzzle. Read More about Bill in the Resistance Chicks' article here:
https://www.resistancechicks.com/bill-federer-gods-hand-in-history/
Resistance Chicks
P.O. Box 107
Milford, OH 45150
E-mail: Masfaith33@gmail.com
Web Page www.resistancechicks.com
Facebook: https://www.facebook.com/ResistanceChicks
Telegram follow here: https://t.me/ResistanceChicks
Clouthub: Resistance Chicks Channel 1620
Resistance Chicks LIVE Fridays On Brighteon.TV 6:00-7:00 PM ET
Use Promo code: "ResistanceChicks" at TheFoundersBible.com and Windblownmedia.com to save 20%
Shop https://www.brighteonstore.com/collections/resistance-chicks TODAY and Use PROMO CODE "CHICKS" to save 5%!
The ReAwakening Series Episode One is NOW Streaming FREE! Visit reawakeningseries.com
Resistance Chicks urge EVERYONE to get pre-covid treatment with all the meds you need BEFORE you get sick! Visit DrSyedHaider.com
Use visit www.MyPillow.com/Resistance and use promo code "RC" to save up to 66%!